Last updated: 13 September 2016, 23:14 (all times in UTC+2)
Hello, dear reader! I'm Michael, a 25-year-old recent graduate of computer science at TUM. This is the public diary of my hiking trip which will take me from the FMI building in Garching, Germany, where I studied for my master's degree, to Innsbruck, Austria, where I spent the first 23 years of my life.
Innsbruck map is the capital of the federal state of Tirol, or—if you are inclined to believe the local tourism office—possibly even the "capital of the Alps". Surely, some more significant French and Swiss cities would object to that attempt of a nickname; to my mind, the Alps shape life in Innsbruck more than the other way round. By all means, it is a lovely place to live. It's not a metropolis, but it is a city with all amenities, and the setting is as good as it gets for a landlocked country. From the front door of the house where I grew up, the nearest mountainside is a ten-minute walk away and grows to 2000 metres above the valley. Wherever you are in the city, it is impossible to lose sight of the mountains, and consequently very difficult to get lost: Just find the gentle-looking round peak with the TV antenna on it, that's south; or turn your head until you see a long range of rugged mountains for an approximation of north. The inhabitants of Innsbruck love to use this marvellous location to their benefit. The city's postcode-onymous magazine has come up with an arguably more accurate nickname based on this observation: Thanks to the near-zero travel times to sports-friendly terrain, they named Innsbruck the world centre of work–life balance. "When you tell a non-local that you strap on your skis at the end of your workday to descend into the city with your headtorch, they refuse to believe you at first." On summer weekends with reasonable weather, it feels like half of the urban population makes its way to some nearby mountain hut—just for lunch, or coffee and cake, because it's so close to home anyway.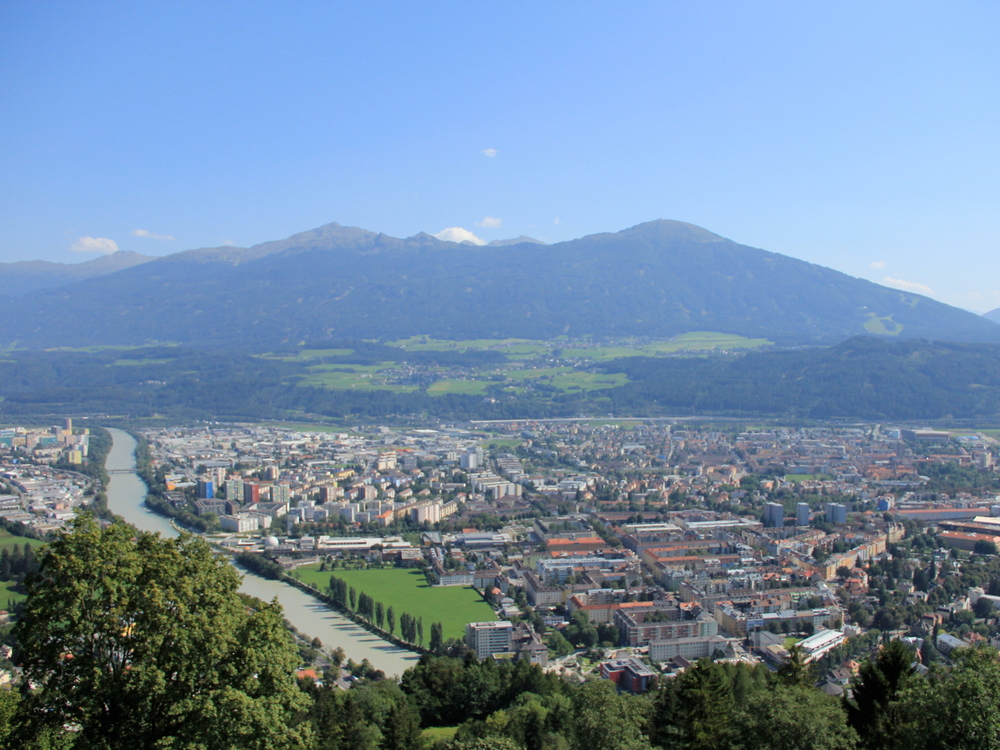 In neighbouring Germany, the Bavarian capital of Munich map is just 100 kilometres away from Innsbruck (linear distance; thanks to the terrain, road and rail add about 50%). Munich is an amazing place as well. Some say it's a "village of millions", a very particular kind of city where you can enjoy your bike ride home through one of the largest urban parks in the world after a night out, and vaguely realise that in so many other densely-populated places in the world, passing through a confusing unlit forest at two in the morning would give rise to concerns about personal safety. Owing to glacial outwash from three ice ages, the topography around the city is not particularly exciting: The Munich gravel plains, extending over 1,500 km², are bordered by the Bavarian Prealps in the south, but are entirely flat themselves. This location does have its perks. For example, gravel quarries are very profitable in the region and have often been turned into artificial recreational lakes once the work had been done, such that for a lot of people, the nearest place to go for a swim is just a short walk away. And from a practical point of view, the daily commute is clearly less exhausting than in a more hilly place. Nonetheless, I have been missing the proximity of the mountains ever since I moved here for university two years ago and a half. It doesn't help that the only relevant elevations near my place are all reminders of human destruction: Fröttmaninger Berg is a 75-metre renaturated landfill, noticeable from afar thanks to the single wind turbine on its top; the last remnants of the 1100-year-old village of Fröttmaning were broken down to make space for the city dwellers' rubbish in 1960. And Olympiaberg, which has a tendency of surprising me by unexpectedly popping up from behind a residential building when I make my way through the Schwabing district, sells itself as a central part of a recreational area but is actually a 50-metre Trümmerberg of debris from the Second World War. In favourable weather, one can at least catch a hint of the Alps from the platform at its peak.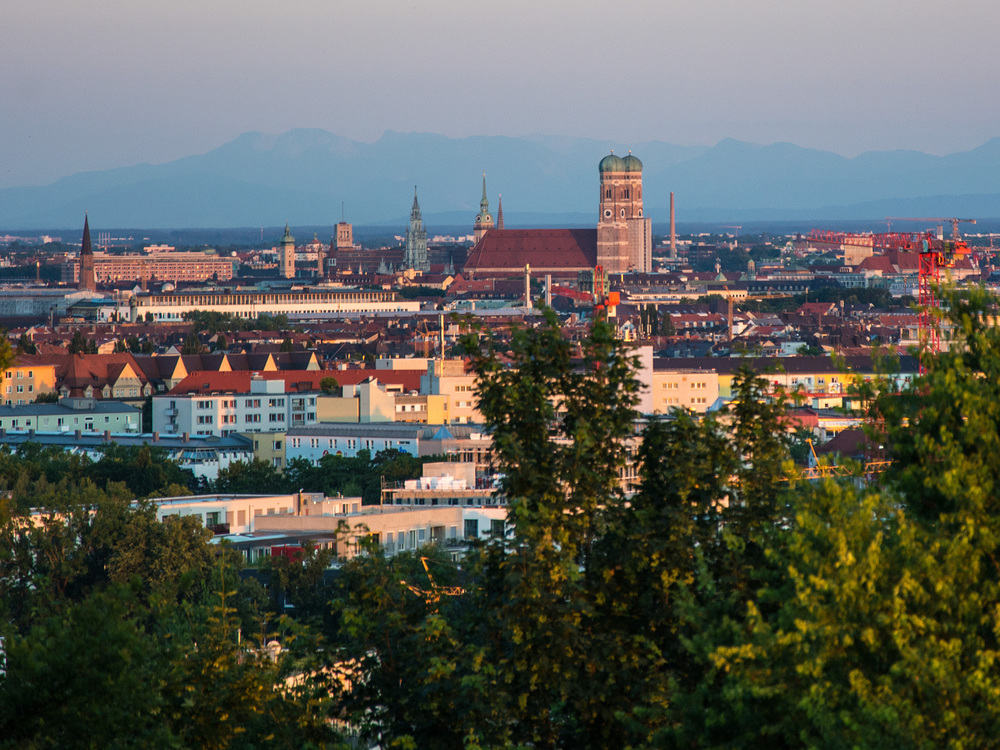 To be precise, I do not live in Munich proper, but in the small town of Garching map in the northern Landkreis (county of Greater Munich), connected to the capital by the U-Bahn (underground rail) since 2006. This place would be a relatively insignificant suburb of Munich if it weren't for the (now defunct) first German nuclear research reactor which started its operation here in 1957. A great number of other research institutions followed suit, including two universities: Ludwig-Maximilians-Universität (LMU), the biggest in Bavaria by number of students (currently more than 50,000) as well as any other measure, is represented with a part of its Physics department. Technische Universität München (TUM), the state's third biggest and my own alma-mater-to-be, went further and started to build a major satellite campus in the late 1970s. Nowadays, five faculties (Physics, Chemistry, Mathematics, Informatics and Mechanical Engineering) make it the largest site of TUM's scattered locations: 15,000 students attend most of their classes here. From a formal point of view, I am still counted as one of them, even though I finally completed my master's degree in Informatics on 16 August 2016 by handing in my thesis. I have decided to start making my way home on foot, back to the mountains, a month later, when it's less likely to be awfully hot and humid. Let's hope for good weather.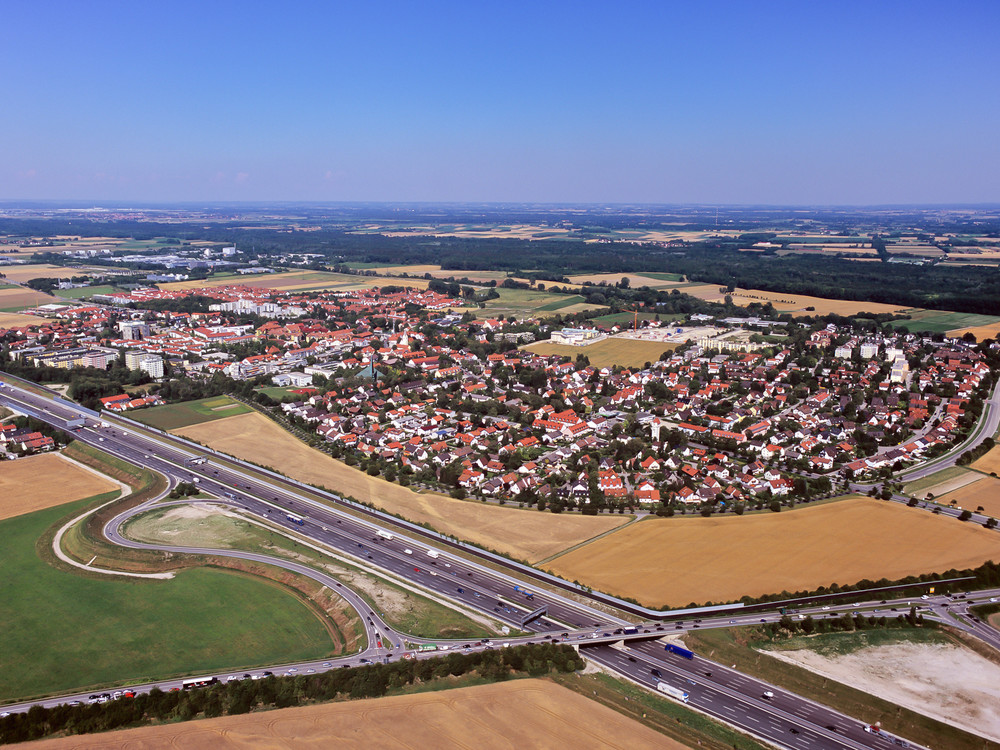 For those who know the area, the current plan is as follows: Together with one friend who has decided to join me for the whole trip, and a handful of other people who will each be with me for at least a day, I will cross Munich on the first day (Wednesday, 14 September) to get to Grünwald. Day two follows the Isar until Geretsried, from where day three will take us to Bichl via the Loisach. On day four, the destination lies on the western shore of Walchensee, and day five is supposed to end not far from the Austrian border in Mittenwald. Weather permitting, the Karwendel will be the subject of days six and seven, such that Tuesday, 20 September is mostly downhill to Innsbruck.
All the details, with a few random (but hopefully somewhat interesting) facts about the places we pass through, will appear here during the journey. Enjoy!
Last updated: 13 September 2016, 23:14
Links der Isar, rechts der Isar